Download the ISO image to the /var/lib/libvirt/images folder of the KVM host.
Start virt-manager and opt to create a new VM and select Local install media.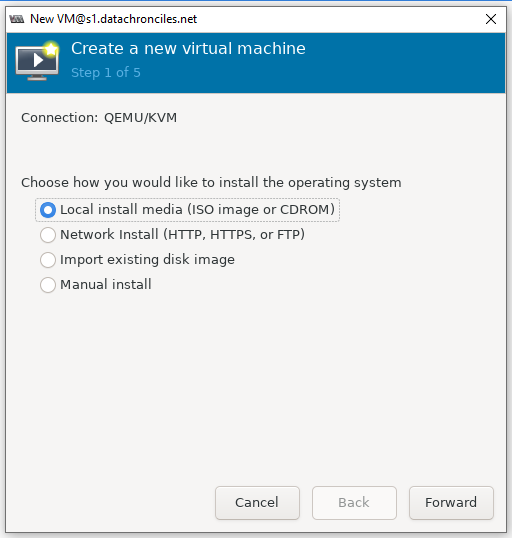 Click on browse and select the downloaded ISO image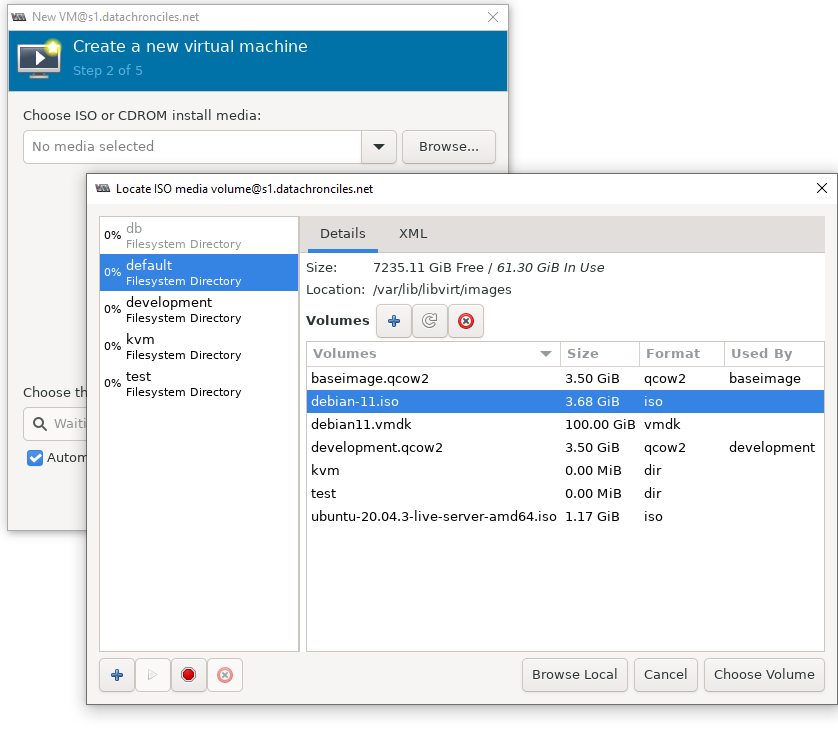 If the OS is not automatically detected, uncheck automatic detection and type in Debian testing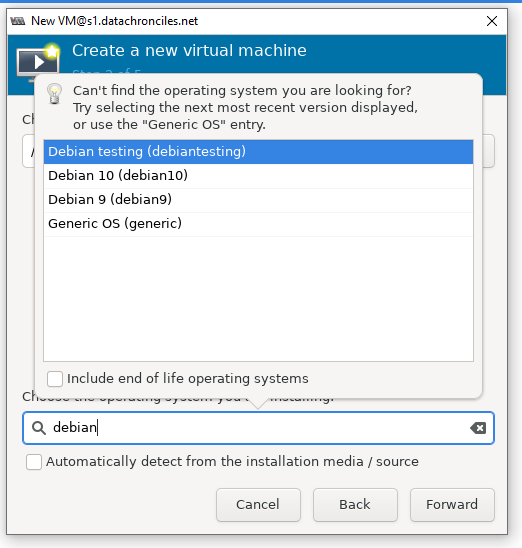 Assign memory and CPU resources.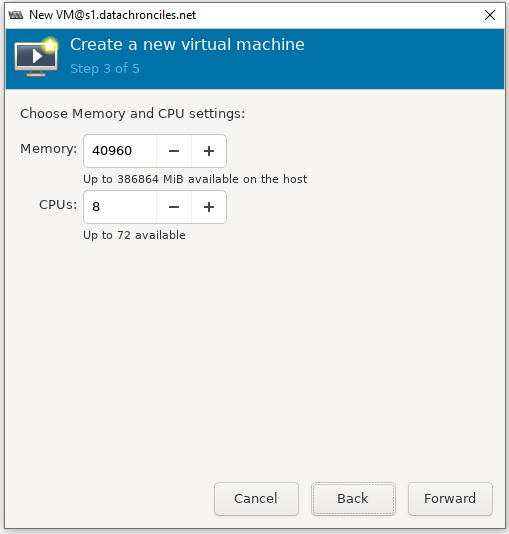 Assign storage space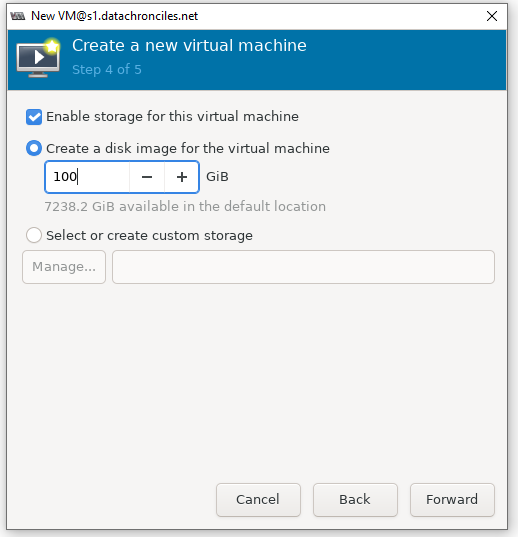 Select the network – either macvtap or bridge, in my case bridge br1 configured during KVM installation
Note: I have checked customize configuration as I want to add a second interface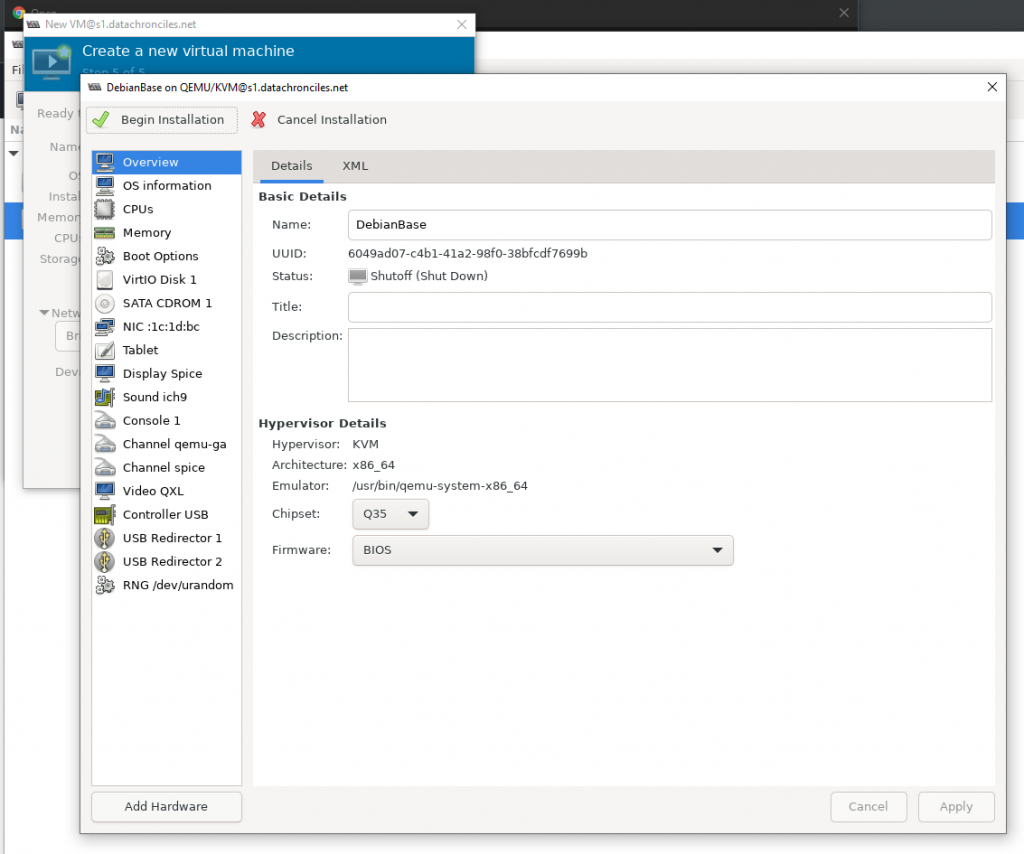 Click on "Add hardware" and select network, add another network – in my case bridge, br2 configured during KVM installation.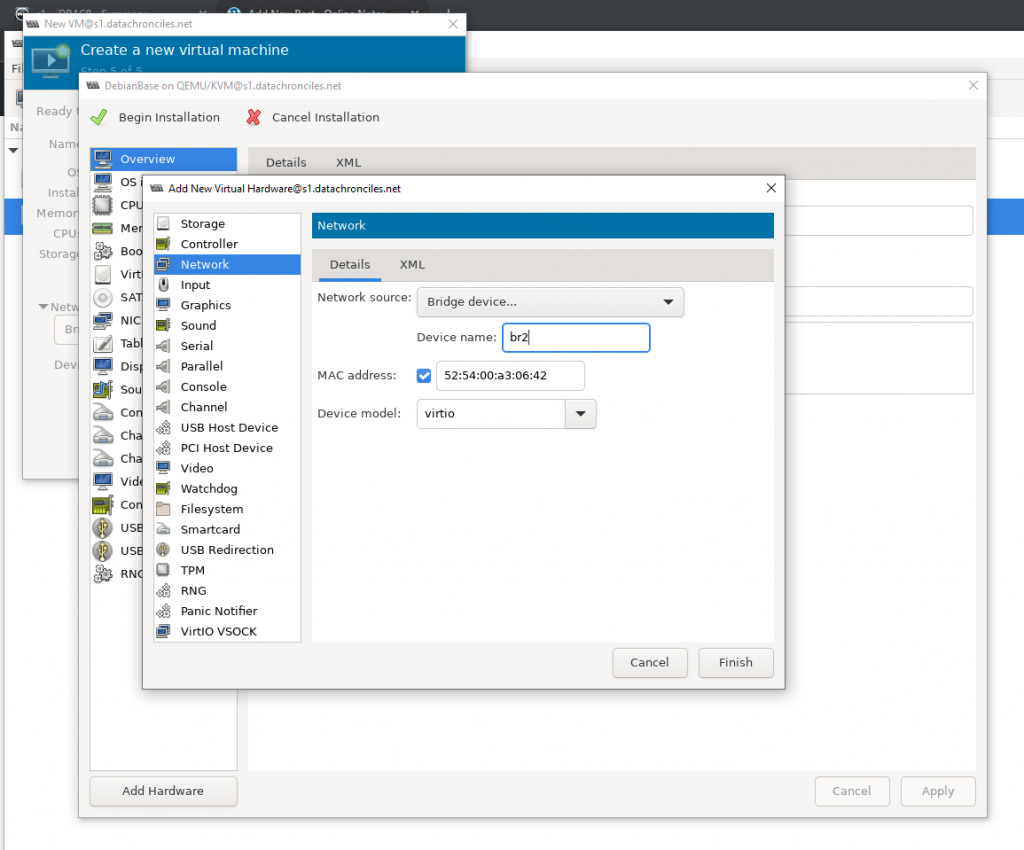 Finish adding the second network and click on Begin Installation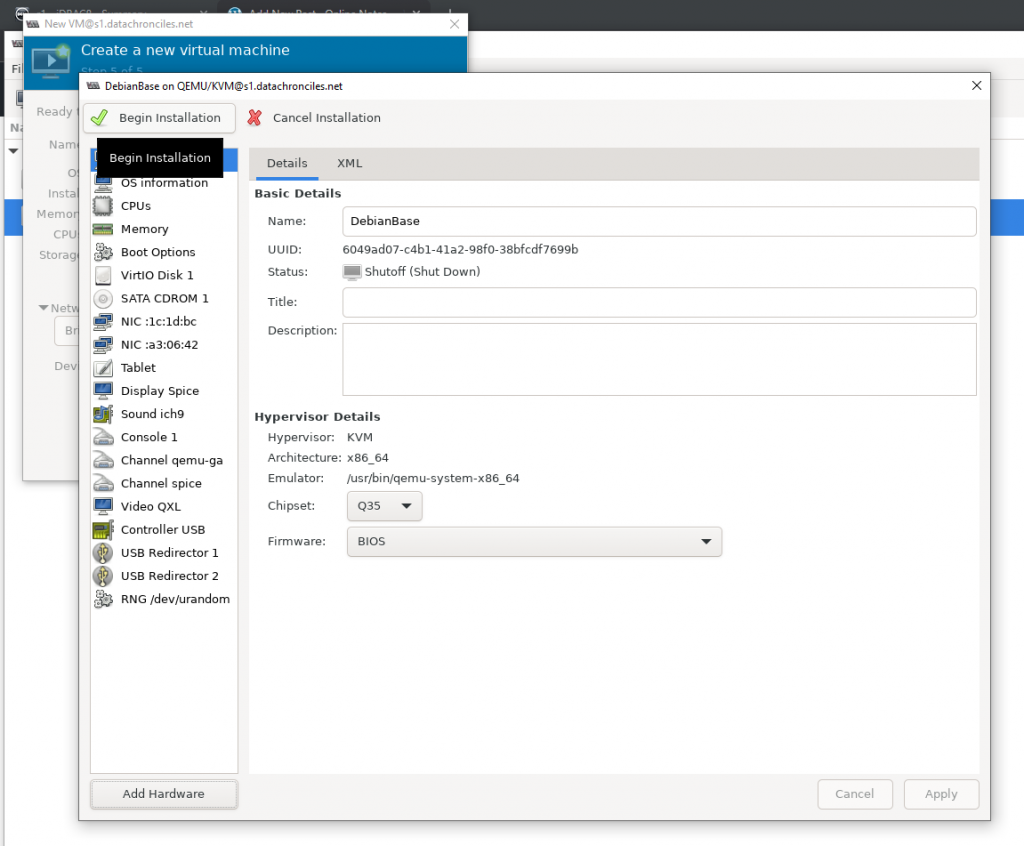 I prefer the non-graphical installation mode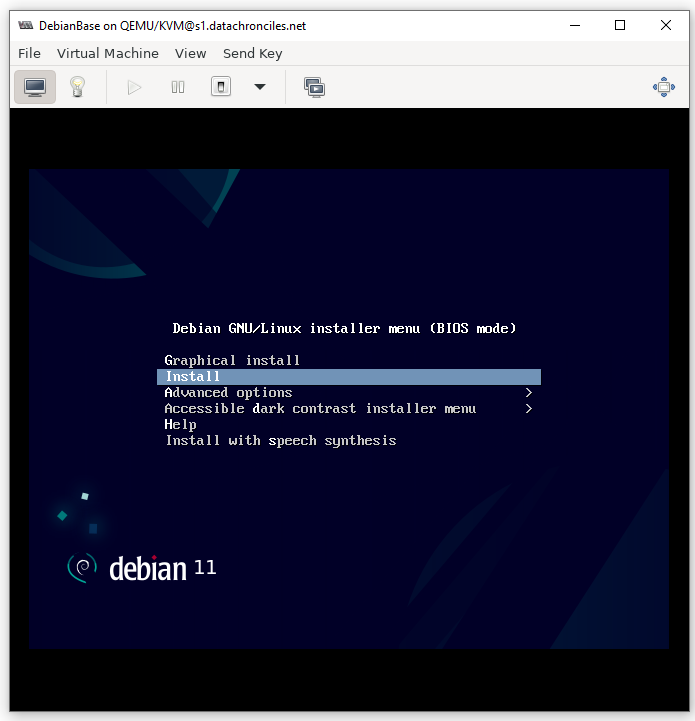 Continue with the installation steps detailed here.
Note: While installing on KVM guest VM, you will not get an option to choose the EFI partition. So just create one root partition. The installer will ask for information on where to install grub.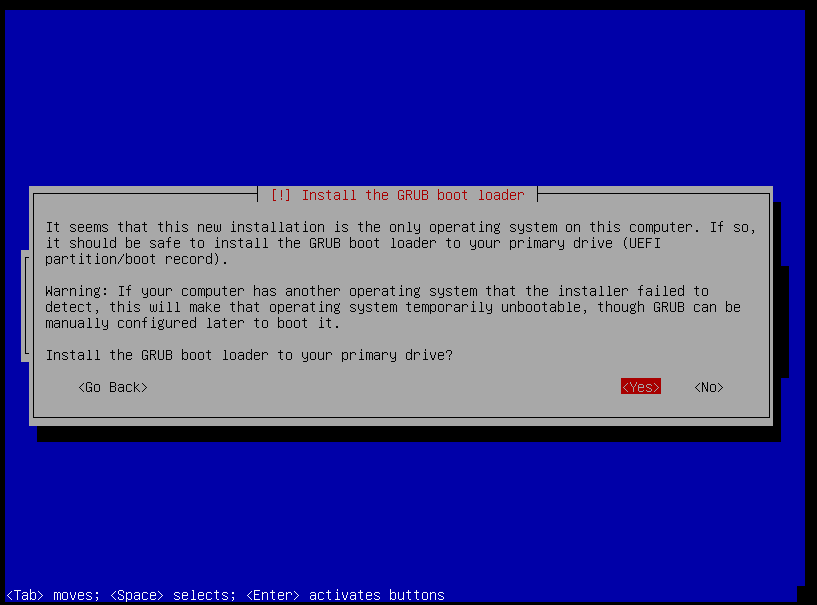 Select the first primary partition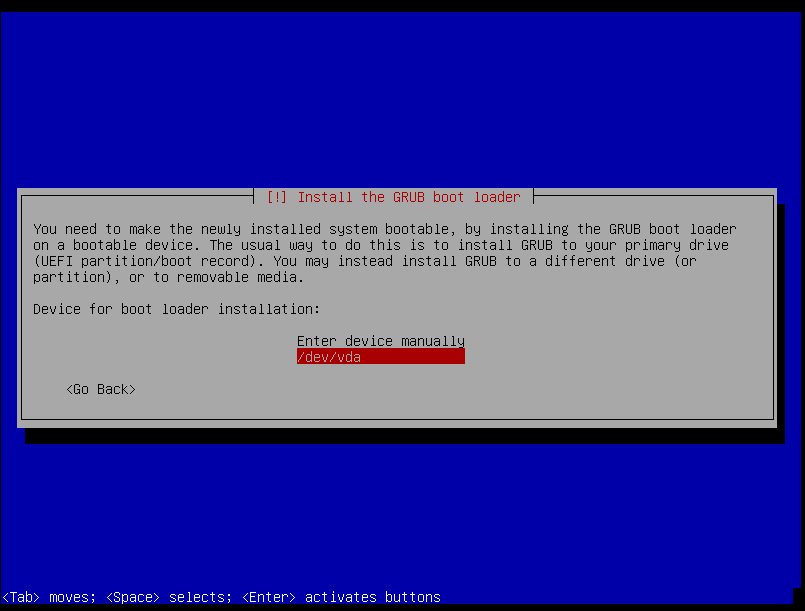 After reboot edit /etc/apt/sources.list and comment out the CRDOM source.