Prior to launching an instance in the non-admin user project space, first we need to create flavor(s) and provider network.
Login in as admin user and access Admin -> Compute -> Flavors -> Create Flavor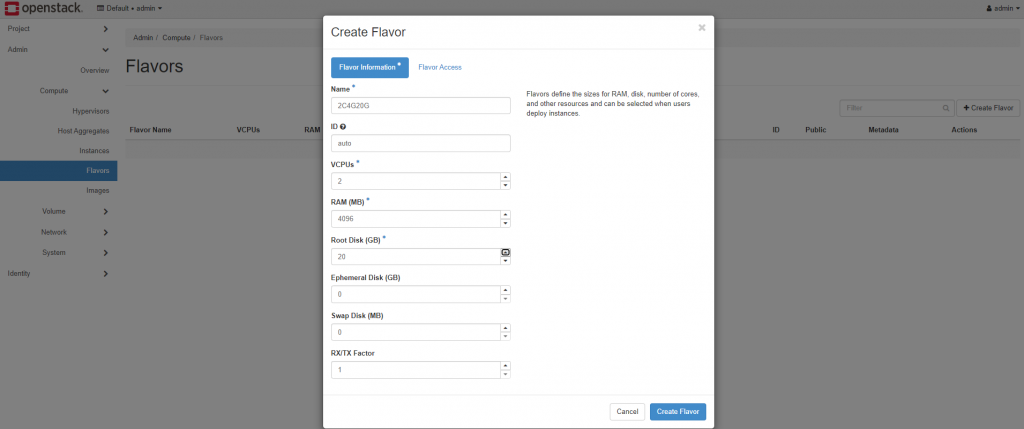 Create a provider network, access Admin -> Networks -> Create Network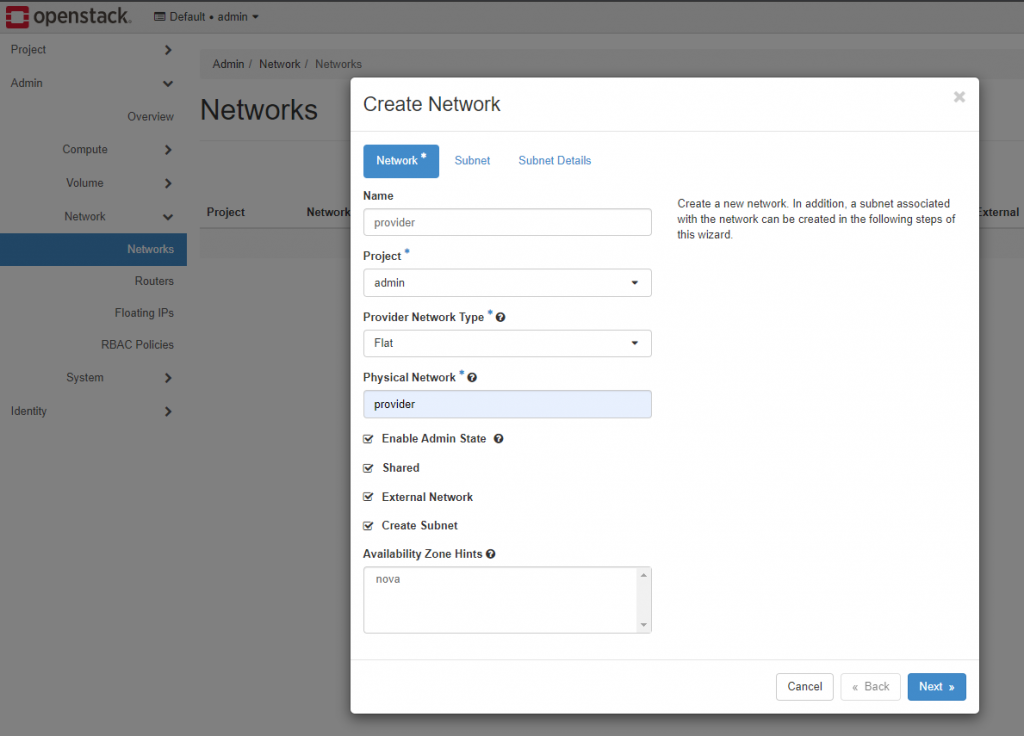 Next we have to enter the provider network details. In my case I had configured a 10.1.4.0/24 network with gateway as 10.1.4.1 in my UTM device for the same purpose.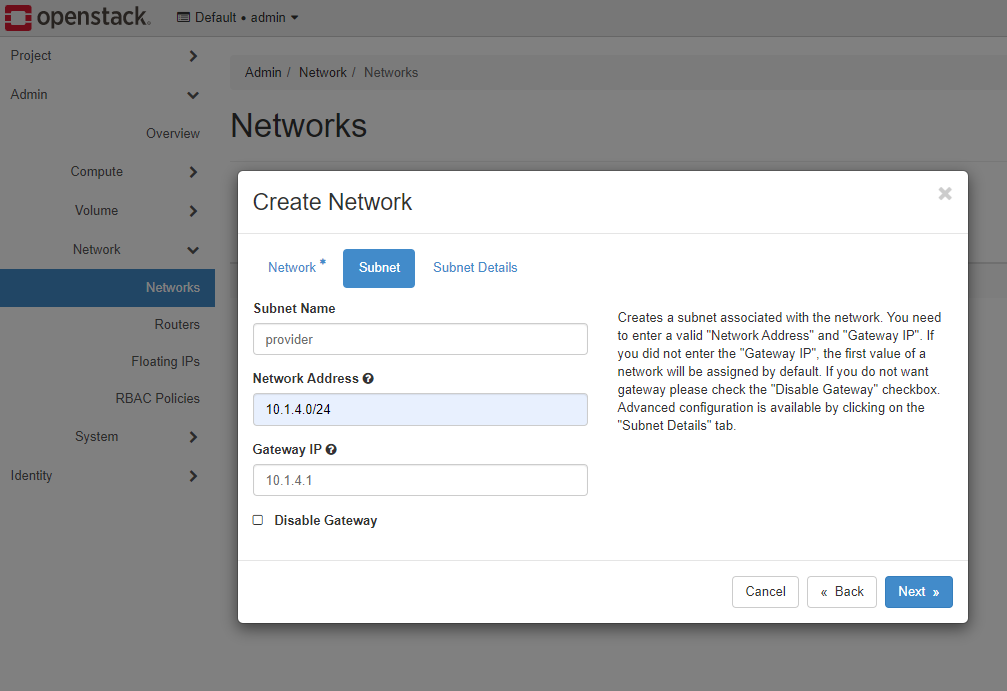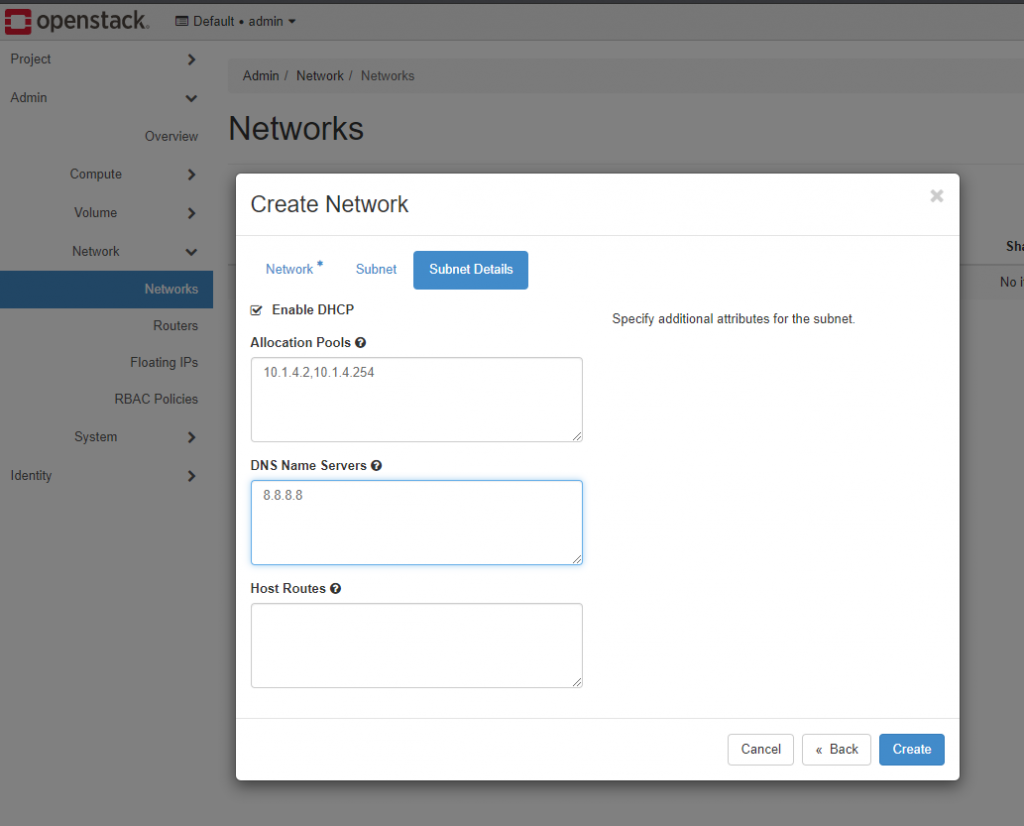 Now login as 'kuser' the user account we had created earlier for our demo kubernetes project and create a private network
Access Projects -> Networks -> Create Network and create the network.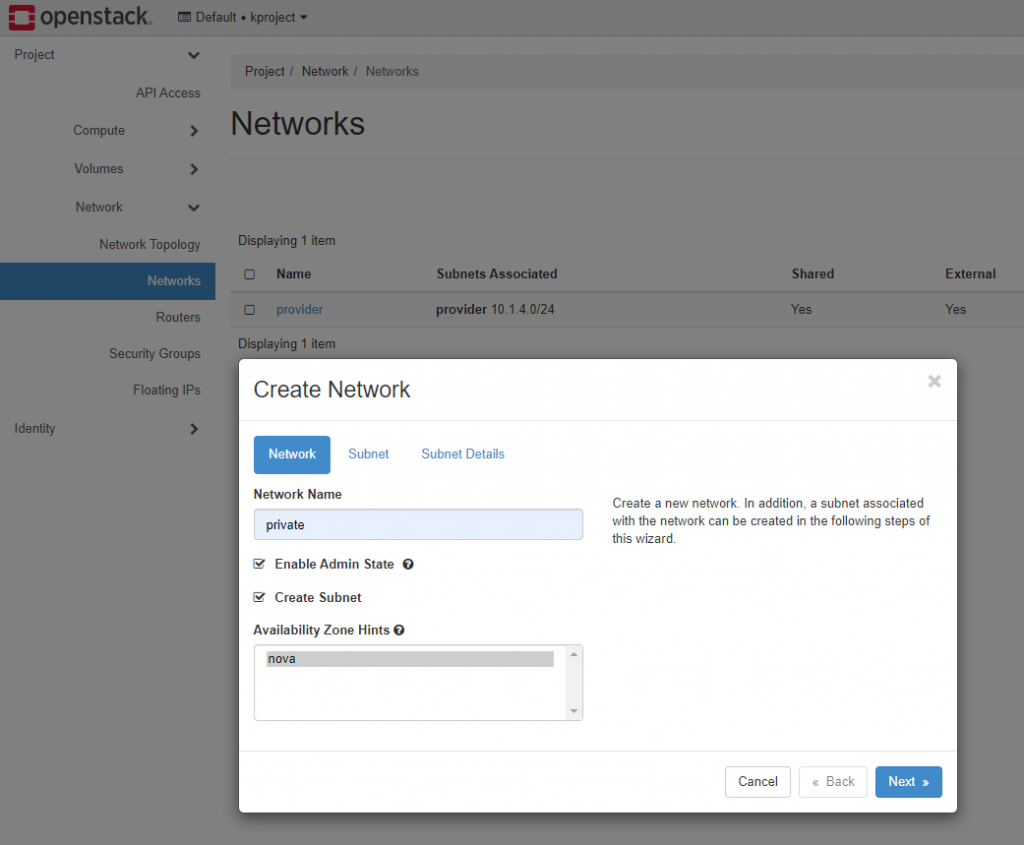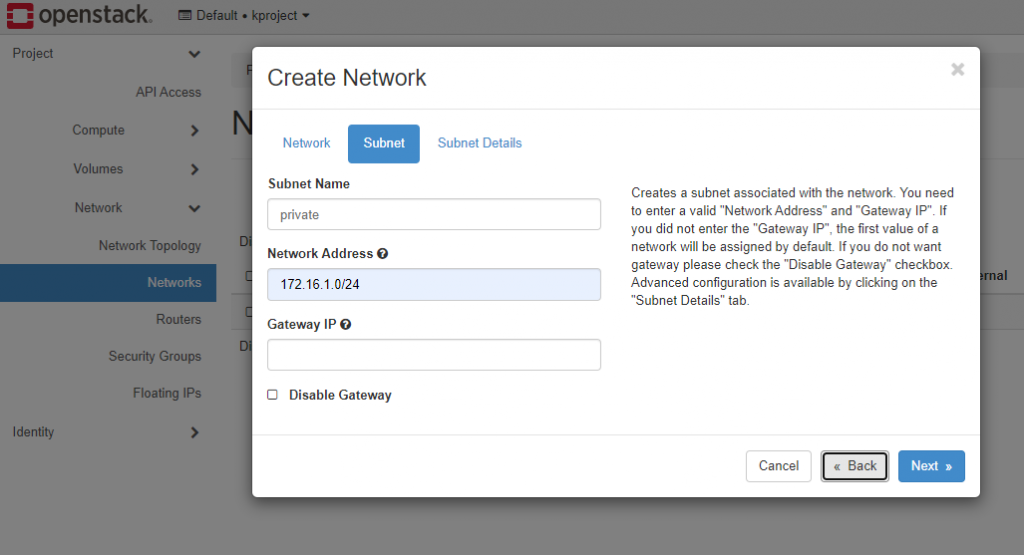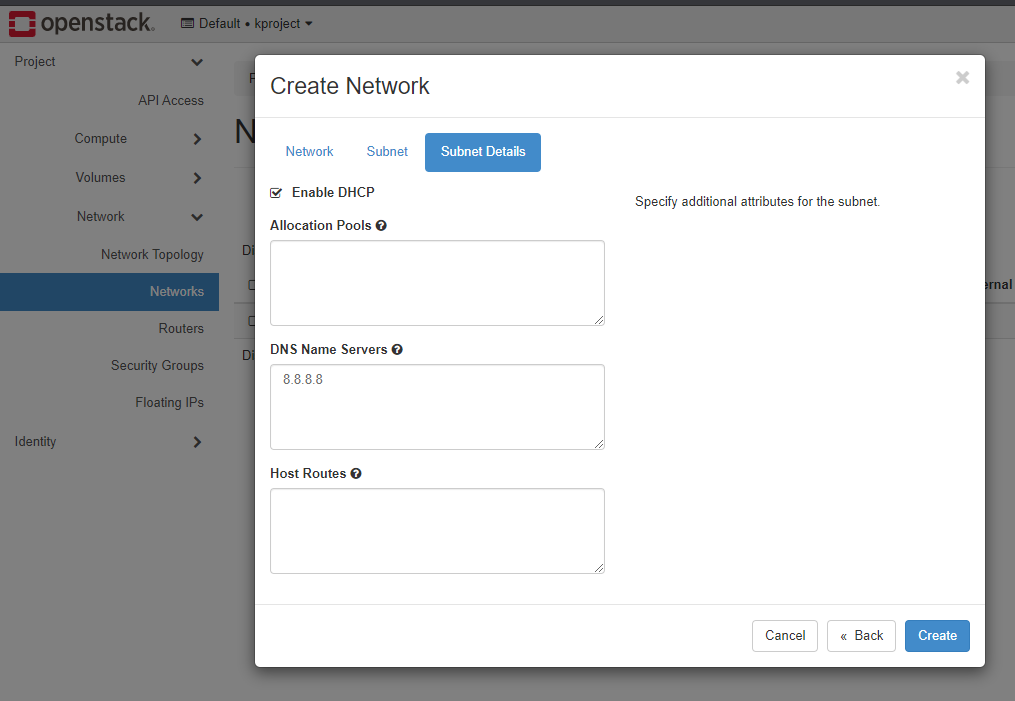 We need to create a router linking the private and provider networks.
Access Project -> Network -> Network Topology -> Create Router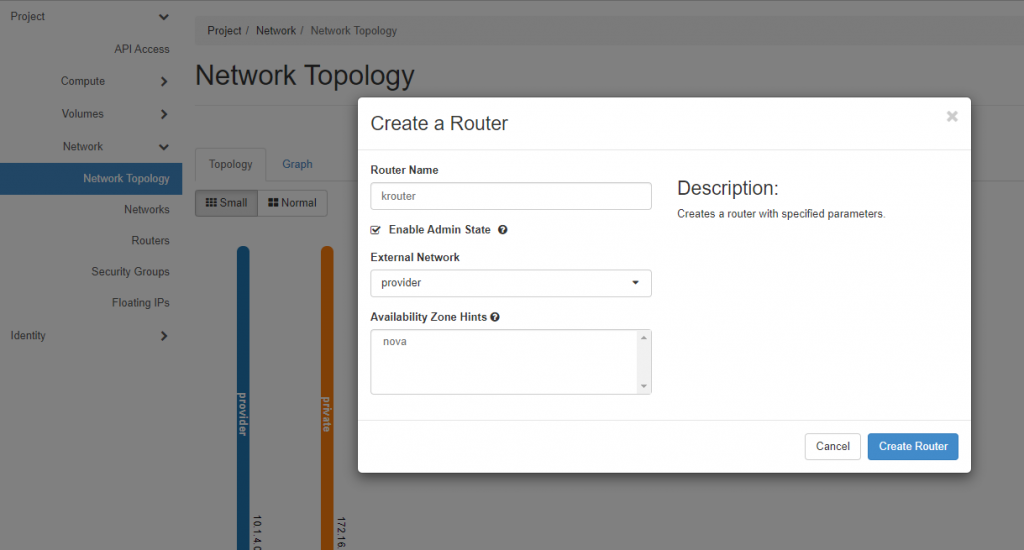 Add an interface to link the private subnet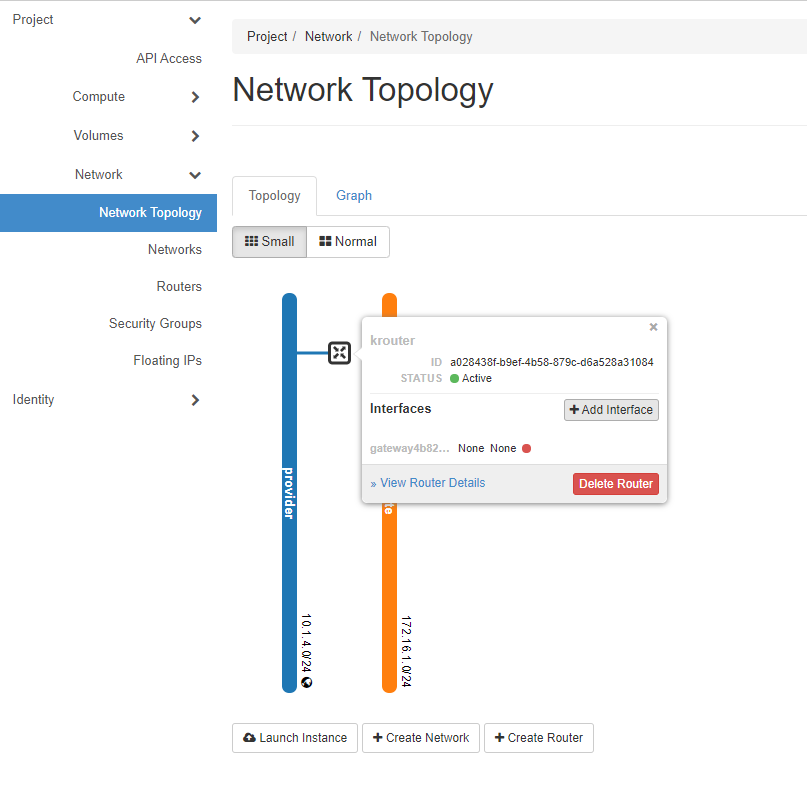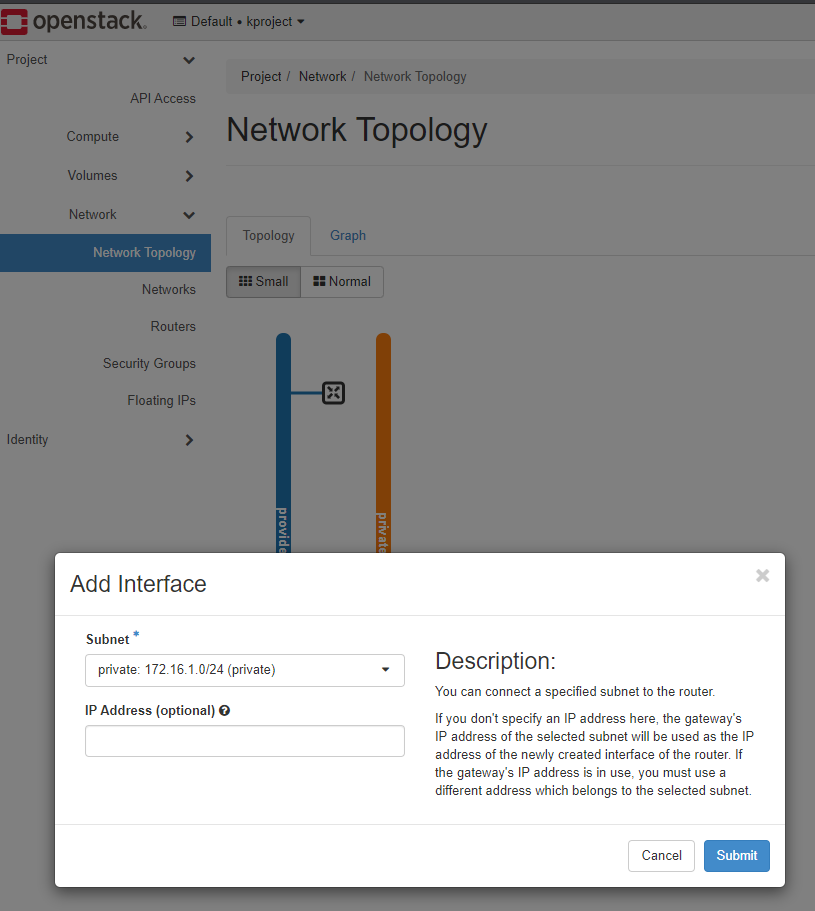 Once done in the same view, click on Launch Instance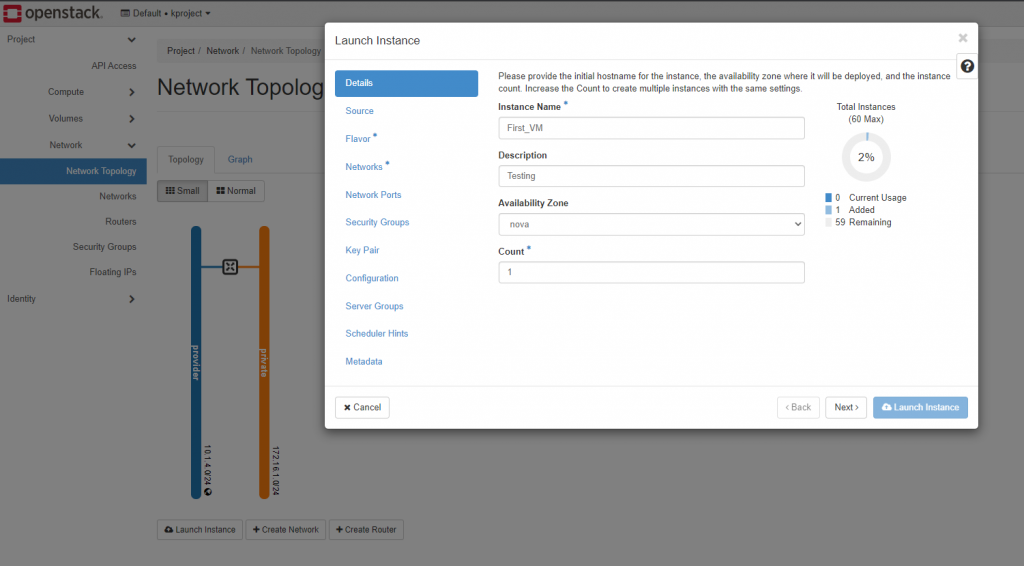 Lets allocate 1 GB for the sample Cirros VM and also configure the volume to be delete on VM delete.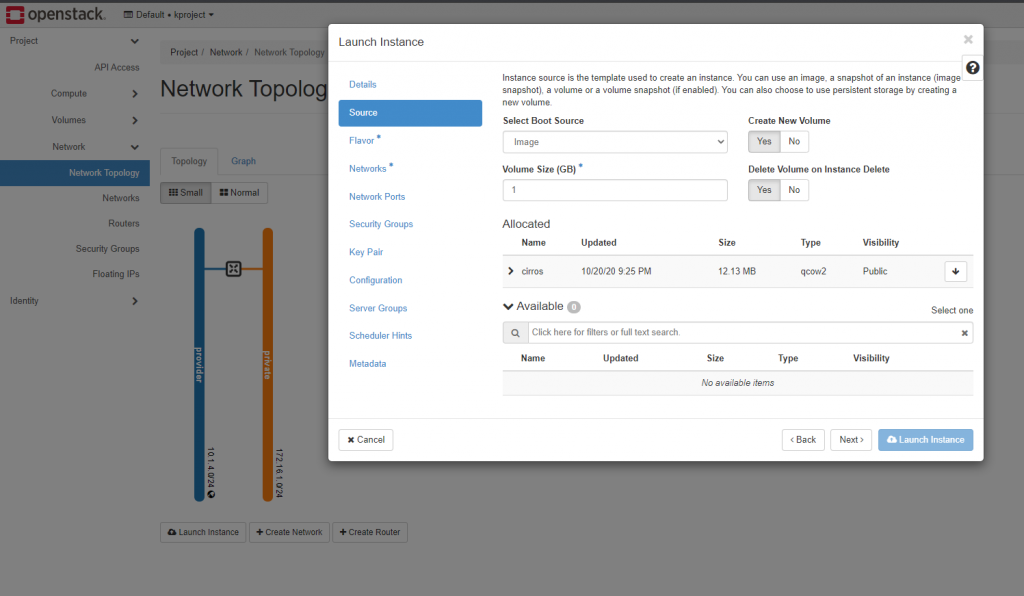 Select the flavor we just created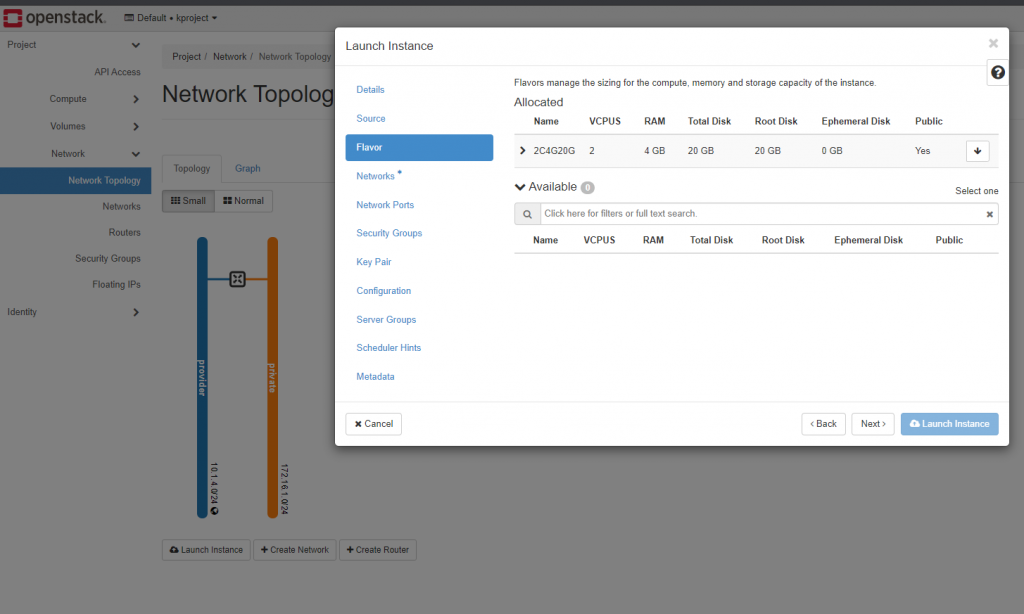 VM to be connected to the private network we created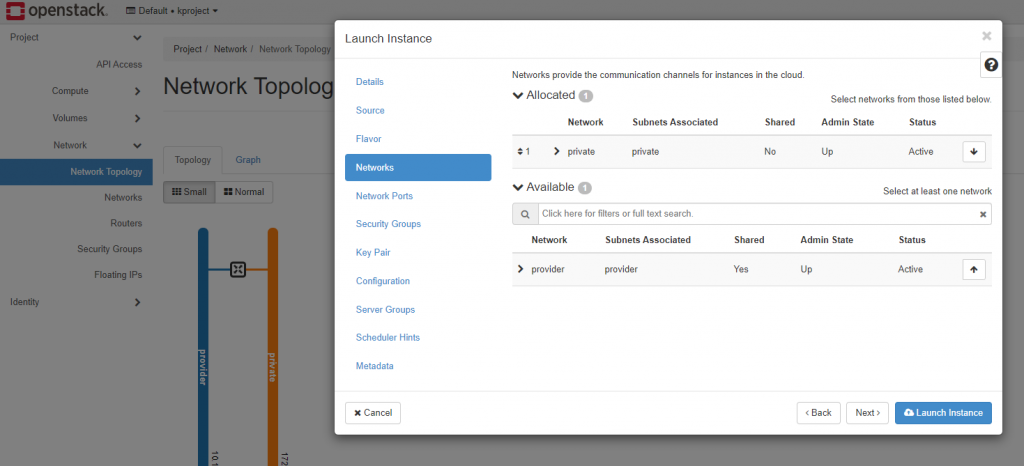 Click on launch instance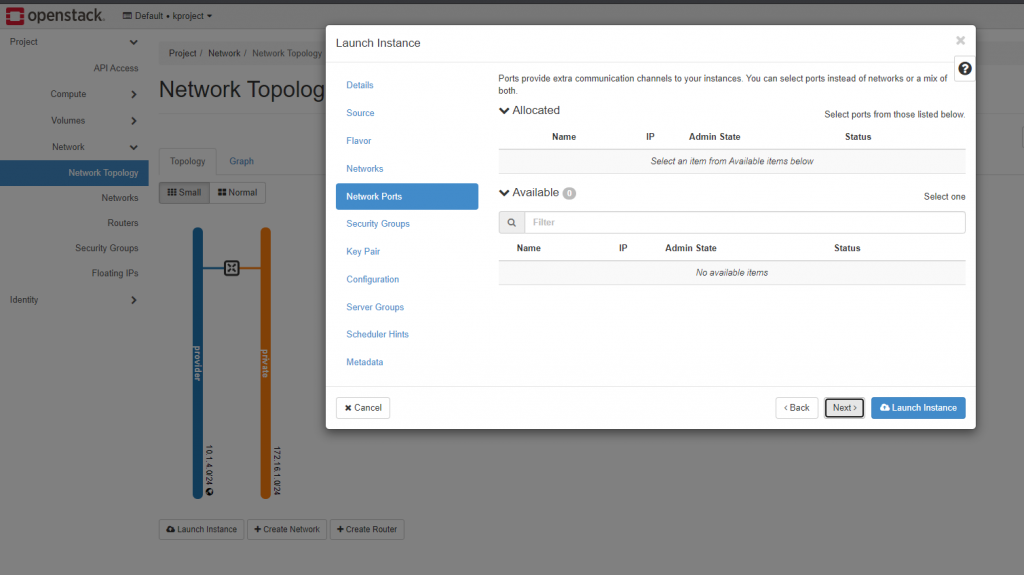 VM is in "Build" state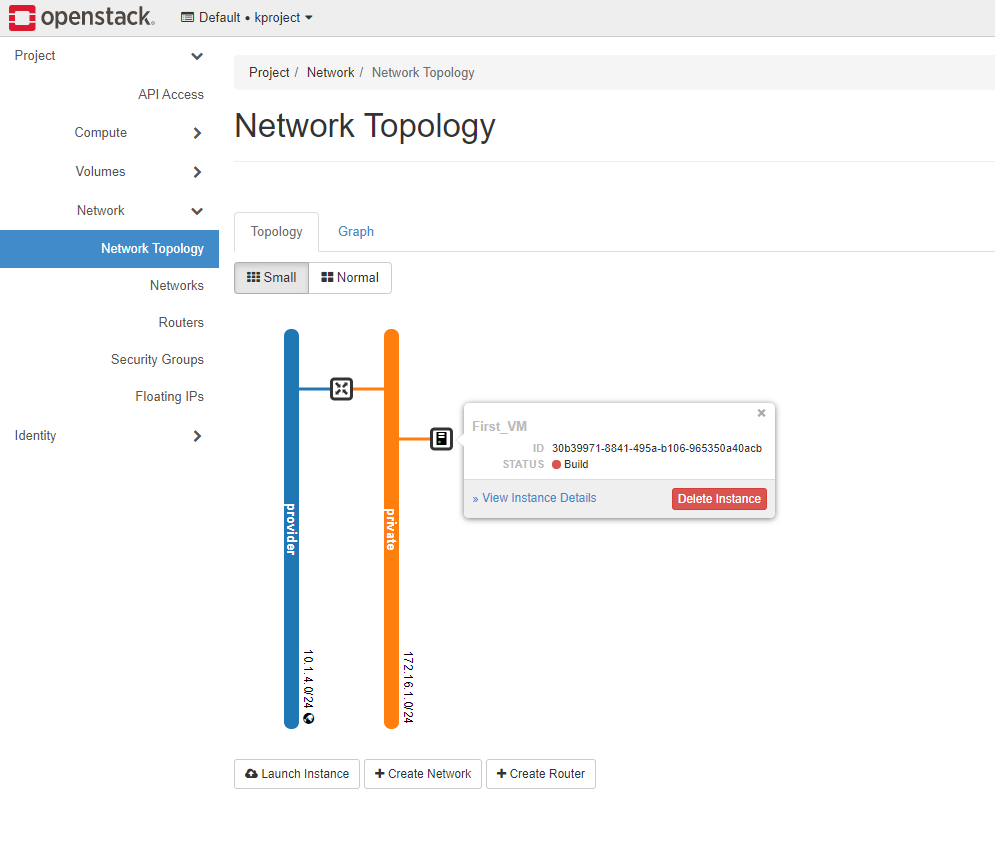 Eventually the VM moves to active state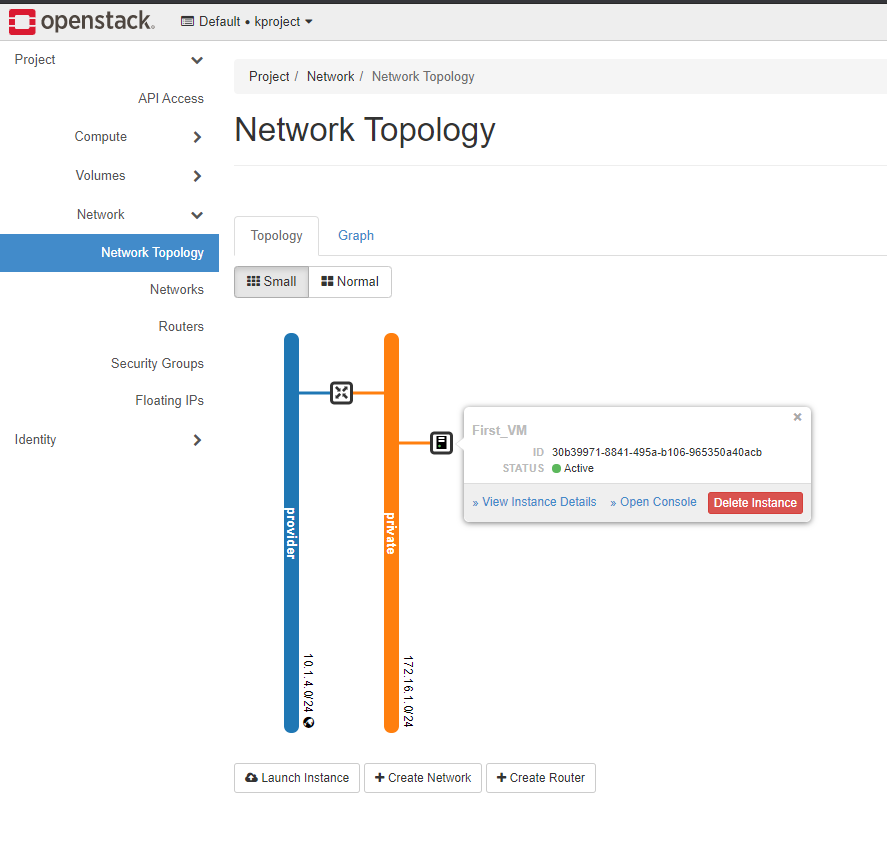 Login to the VM and we can see the IP assigned from the private subnet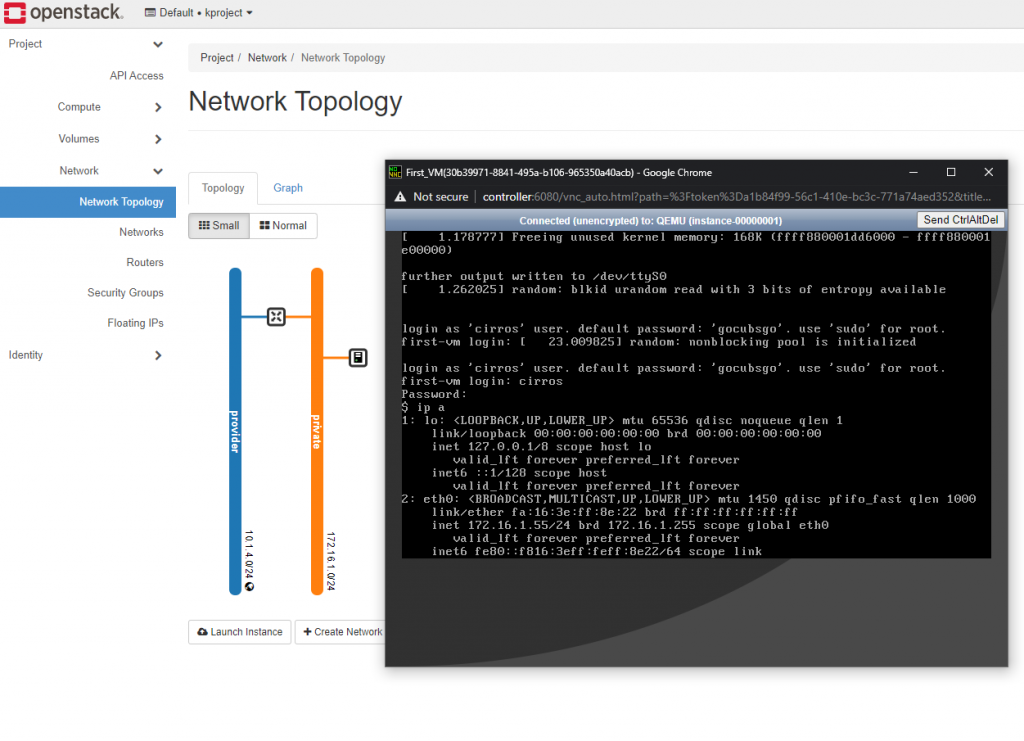 Verify internet access from with the VM is available (via provider network)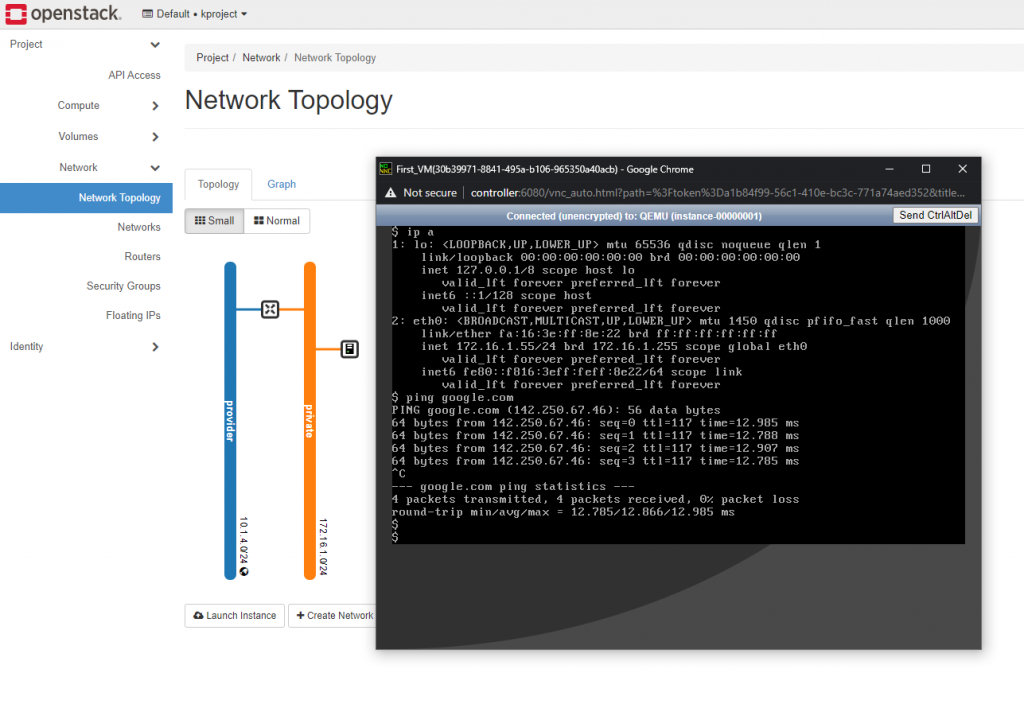 Now let us allocate a floating IP (from the provider network pool to the project). We wil be associating this the VM created and access it from external network.
Access Project -> Network -> Floating IPs -> Allocate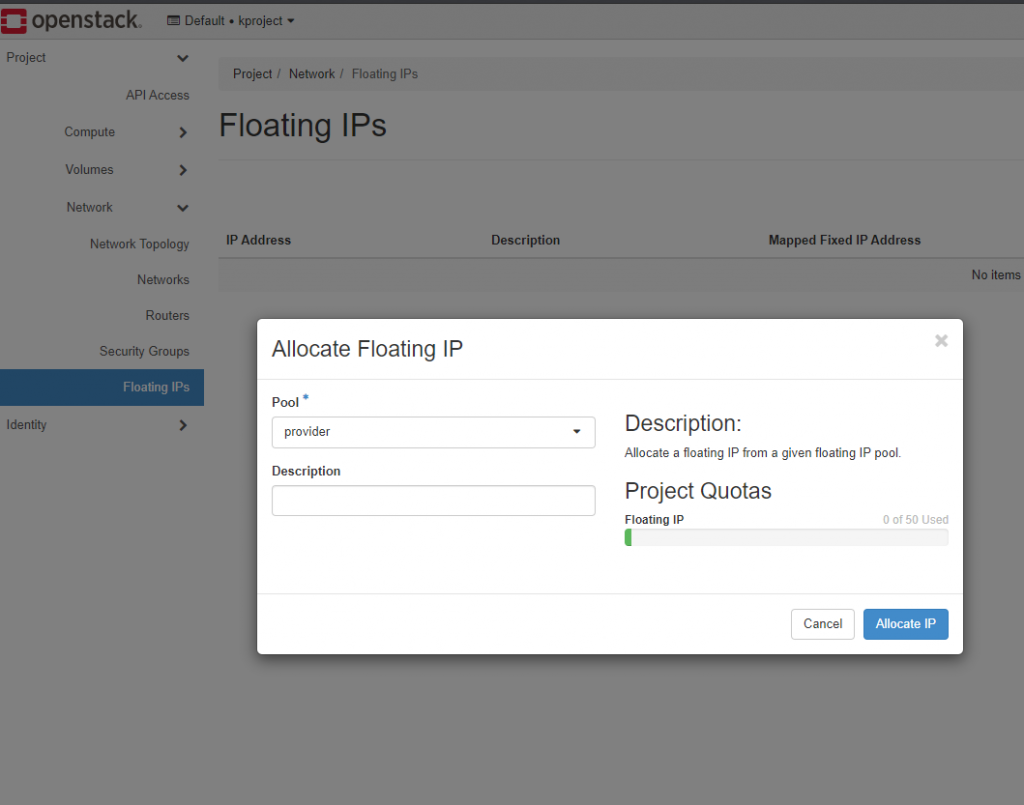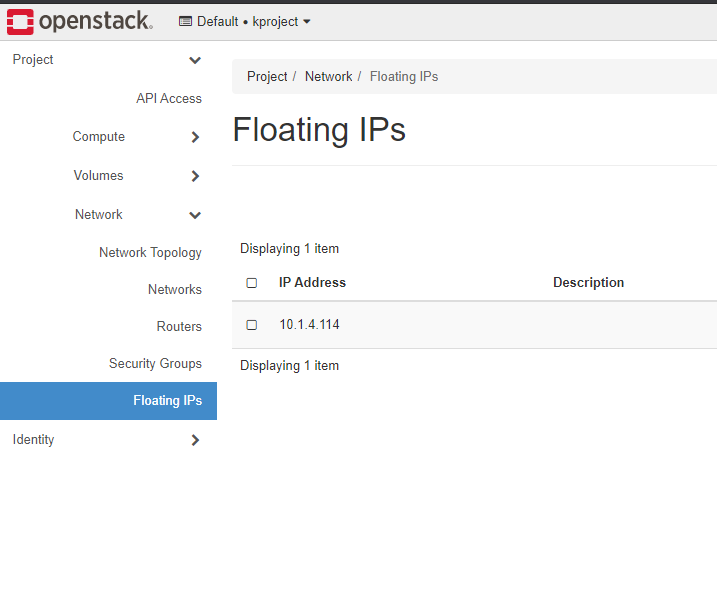 Access Project -> Compute and associate the floating IP to the VM instance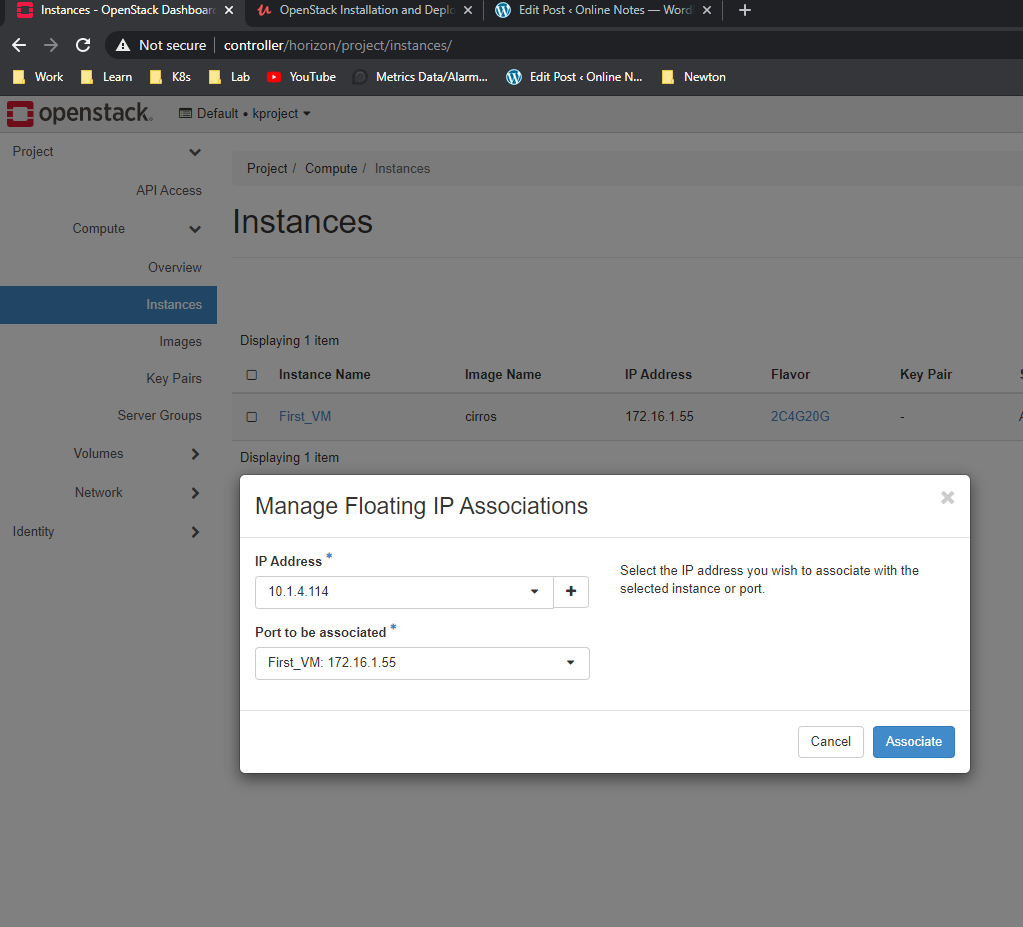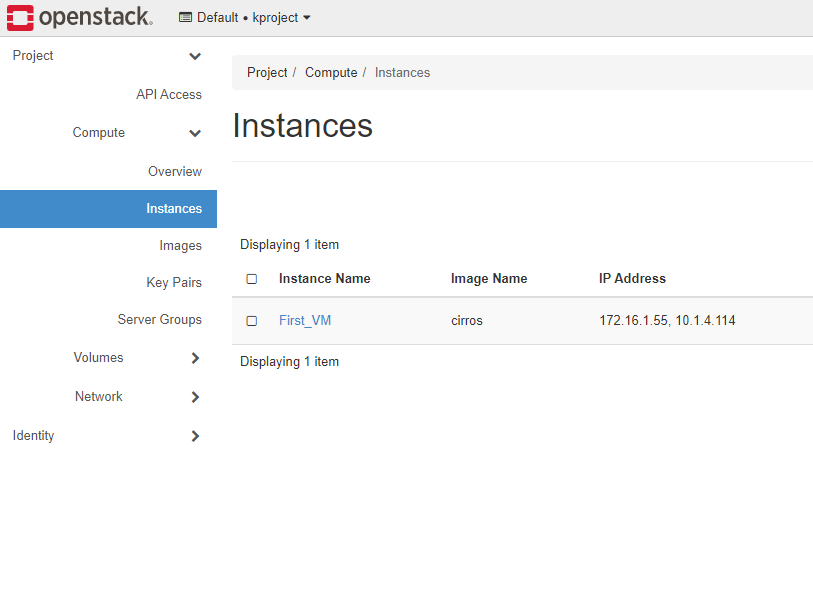 Now before trying to access the VM from external network, we need to update the security group with adding rules to allow ICMP and SSH.
Access Project -> Network -> Security Groups -> Add Rule and add the two rules.

Now login into the VM from external network